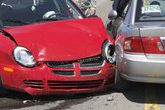 Accident Injuries? - We can Help!  
If you have been injured as a result of a Personal Injury Accident, Auto Accident, Car Crash, Slip or Fall, we can help. Call the Miami Back Institute now for answers to your Accident Injury questions and to schedule you for a free consultation with one of our doctors.

With over 20 years experience treating Accident Injuries, the Miami Back Institute doctors know how to treat your Accident Injury.  They will design a personalized treatment program to help you recover from your injuries.

$10,000 compensation for Accident Injuries
Under Florida Law, you are entitled to receive up to $10,000 in compensation even if you are at fault in an accident. We will help you get that money by processing the necessary paperwork and helping you with the complicated insurance issues.  Our accident injury doctors can help you feel better.  Don't wait - call us now.

The Miami Back Institute - Back Pain & Accident Injury Specialists

    *  Auto Accident Injury  
    *  Slip & Fall Injuries 
    *  Car Accident Injuries
    *  Whiplash Injuries
    *  Neck Pain
    *  Back Pain 

Free Consultation
Schedule an appointment to see one of our back pain and accident injury doctor's today.  The Miami Back Institute accident injury specialists are available 24/7 to take your calls. Our Accident Injury Doctors are standing by to answer your questions.  We have helped many back pain and accident injury patients over the past 20 years - Let us help you.

Whiplash Accident Injuries        
Pain in the neck, shoulders, or head that occurs after a Personal Injury Accident (Car Accident, Auto Accident, Slip and Fall Accident, etc.) is often called Whiplash.

Patients usually recover from whiplash accident injuries within a few months, however, Whiplash injuries are a serious problem and 30% of whiplash injury patients still have problems one year after the accident.

About Whiplash Accident Injuries
Whiplash Injuries are caused by the damage that occurs when the head is 'whipped' suddenly in one direction and then back in the other direction. The most common cause of whiplash injuries is a rear-end car accident.
Whiplash Injury Pain
Whiplash injury pain can occur immediately following a car accident or other personal injury accident.  It is common, however, to see a delay in the onset of a whiplash patient's symptoms, sometimes for days or weeks following the personal injury accident.
In whiplash injuries, Back and Neck Pain from damage to ligaments, discs, and joints can occur even in low speed car accidents and crashes.
Other Symprtoms of Whiplash Accident Injuries
In addition to neck and back pain, many whiplash patients have symptoms such as headaches, pain in the shoulders, in one or both arms, fatigue, dizziness, blurred vision, ringing in the ears, poor concentration or loss of memory, change in emotions, and sleep disturbance.


Call the Miami Back Institute to schedule a Free Consultation for your Car Accident and Whiplash Injuries.

Recovering from Whiplash Injuries
Most people who suffer neck pain after a whiplash injury will recover by six months, however, about 18% of whiplash injury patients continue to have significant pain two years after the accident. 

Lawsuits and the outcome of whiplash injury treatment
Studies have shown that personal injury litigation does not adversely effect treatment outcome. A 1983 study looked at 61 patients who were treated for whiplash injuries, 41 of whom had personal injury lawsuits. They found no change in symptoms after claims were settled. Ten years later, long after litigation had settled, only 12% had completely recovered, and 48% had pain which interfered with normal daily life.
A 1993 study evaluated patients they had seen previously for legal opinions, not for treatment, 8 years after the initial consultation. They concluded that lawsuits did not influence the timing or degree of recovery.
The Miami Back Institute is conveniently located throughout Miami-Dade County, including, Miami, Coral Gables, West Miami and Miami Lakes.