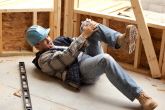 Frequently Asked Questions

Should I see an attorney before I see a doctor?
No – See a doctor first.  It is important for your treatment and potential legal case to consult with a doctor immediately after your accident.  The doctor's diagnosis and treatment recommendations are the key to providing you with information regarding your injuries and will be used bt a Personal Injury attorney as the basis for any legal case.  We work with a number of excellent personal injury attorneys and can provide you with a referral if you require one.
What if there is only minor damage to my car?
It has been well established by accident researchers that there is little relationship between the amount of damage to a vehicle and the severity of your injuries. In many accident cases, injuries occur with only minor damage to the involved vehicle.
How will I pay for my treatment?
Florida law provides up to $10,000 in benefits for the treatment of automobile accident injuries.  In the event that there is no insurance to cover your treatment, or in the event that your medical expenses are to be paid out of a legal settlement, we will work closely with your attorney to make sure that you receive the treatment that you need. 
Can a person be injured in a low-speed crash?
Absolutely. Every day, thousands of people are injured in low speed and high speed car crashes.  Crash test researchers have reported that test subjects experienced accident injuries at speeds as low as 2.5 to 5 mph.
Why was there a delay in the onset of my symptoms?
No one knows for certain, however, we do know that inflammation is one of the most common causes of pain after an accident and it takes up to 72 hours for the inflammatory process to reach its peak. 
 
The insurance company offered me a settlement - what should I do?
You should be examined by a doctor and consuilt with a personal injury attorney prior to signing any settlement agreement.  Settling your case before your injury is fully resolved means that your medical treatment must be paid directly by you. 
Why do I need to see another doctor if I've been to the hospital?
You need to be seen by a doctor who is experienced in the treatment and diagnosis of accident injuries.  The doctors in the hospital emergency rooms are primarily concerned with ruling out any life threatening conditions.  Accident injuries typically involve injuries to the muscles, ligaments, joints and discs, called soft-tissue injuries. These injuries take weeks and months to heal properly and proper treatment during the healing process is critical for optimizing your recovery.  At the Miami Accident Clinics, our doctors are specifically trained to treat soft tissue injuries such as those sustained in an accident.
What is "Personal Injury Protection" (PIP) insurance?
Also called Florida No Fault Insurance, Personal Injury Protection (PIP) insurance covers you regardless of fault (i.e. whether or not you cause the crash) up to the limits of your policy. Your PIP insurance will also cover your child, members of your household, certain passengers who lack PIP insurance as long as they do not own a vehicle. People riding in your vehicle who carry PIP will receive coverage under their own PIP for their injuries, and certain licensed drivers who drive your vehicle with your permission. PIP also covers your child if he or she suffers an injury while riding on a school bus. PIP coverage protects you while in someone else's vehicle, as a pedestrian, or bicyclist if you suffer an injury in a crash involving a motor vehicle.
The Florida Motor Vehicle No Fault Law, requires all owner/registrants of a motor vehicle with four wheels or more to carry a minimum of $10,000.00 of Personal Injury Protection (PIP) and $10,000.00 of property damage liability (PDL) if you own a motor vehicle in Florida. Florida law requires you to maintain PIP/PDL insurance continuously throughout the licensing and registration period.

_____________________________________________________________

Free Consultation
Schedule an appointment to see one of our back pain and accident injury doctor's today.  The Miami Back Institute accident injury specialists are available 24/7 to take your calls. Our Accident Injury Doctors are standing by to answer your questions. 
We have helped many back pain and accident injury patients over the past 20 years - Let us help you.